---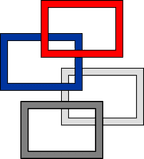 Meet Our Team
We pride ourselves for being directly involved through the entire process from project inception through completion to ensure that our clients' interests always benefit from the broad and diverse perspectives of ESL's highly experienced principals and associates. Our work with C-Level executives and other key stakeholders has helped numerous corporate clients make appropriate business, marketing and branding decisions....from getting the concept right for the target audience to abandoning a potentially unprofitable business solution.

Ellen Sills-Levy, Founder and Chief Insights Officer
Passionate, constantly curious, creative and practical, Ellen has 25+ years of marketing research and strategy experience across a wide range of sectors and categories, globally. Ellen leverages her lifelong passion for solid research, coupled with a state-of-the-art research toolkit, to get the heart of each marketing or business problem. It is a passion for not only doing, but for actionable insights that provide the perspective of "what's in it for the customer" and how these findings relate to organizational success.

Research areas include advertising testing, brand positioning, brand health, concept development and testing, media and technology adoption, customer attrition and loyalty, corporate reputation, shopper insights, financial services (millennials, women investors, affluent investors and financial advisors), consumer goods, healthcare, and performing arts audience-building initiatives.

A skilled communicator, possessing an uncanny ability to hear what is said and unsaid, Ellen is especially adept at uncovering the underlying motivators that keep consumers and C-Suite executives "up at night". Recognized as a persuasive collaborator and team leader, she forges enduring relationships with C-suite, clients, project teams, and colleagues.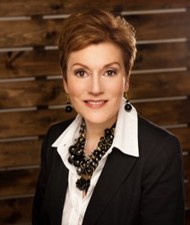 Beverly Beaudoin, Principal
Beverly has 30+ years experience creating successful marketing, advertising, CRM/eCRM communications programs for iconic brands such as Avon, Calvin Klein Fragrance, DeBeers, Procter & Gamble, Johnson & Johnson, American Express, Citibank, and blockbuster drug, Enbrel.

Currently, Beverly advises small and medium sized businesses as they refine, retool, redefine or reinvent themselves. She is a branding expert with deep knowledge of how to motivate consumer and B2B customer behavior with a digital focus to accelerate brand loyalty and drive sales.

She believes in a single view of the customer that yields high impact & ROI at each touch point in the user journey and pathway to purchase to optimize customer value. As past CSO, BoomBox Inc., Beverly led agency teams to create dynamic web portals and ecommerce programs that drove customer acquisition, conversion, and sales. Notable successes: Amex Global Merchant e-commerce launch that integrated top global brands into one platform for high-end shoppers. Beverly also mapped a pilot for an innovative digital patient-centric journey for a major worker's comp insurer. Beverly is a former President & COO of Bigfoot Interactive, a pioneering email CRM agency. She was Managing Partner, Bozell Direct, a division of Bozell Worldwide; General Manager, Ayer Direct, a division of N.W. Ayer and General Manager DIMAC Direct.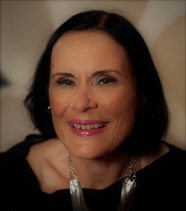 Claire Tinker, Principal
Claire has 20+ years' experience in the operational end of business, where she specialized in using metrics to diagnose operational performance issues, coupled with over 10 years experience in custom research. She views market research as a "must have" in providing the strategic insights CXOs require as they plan for the future, and evaluate their product and service offerings in the context of a dynamic global marketplace.

With experience covering B2B and B2C, Claire brings the unique perspective of having been "in the trenches" to every research assignment. This includes a deep understanding of how a customer acquisition and retention strategy and touch points can either delight or frustrate the user of its products and services. She has an uncanny ability to translate research findings into a visual representation organizational processes and touch points from the consumer and end user perspective and is always looking for opportunities for process optimization while delivering an exceptional experience.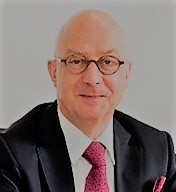 Edgar C. Britschgi Wang, International Business Strategy & Brand Advisor
Edgar C. Britschgi Wang has over 25 years experience in multi-cultural management, consulting with major corporations on business strategy, brand stewardship and change navigation and intercultural leadership started his career in marketing consulting. Edgar
started his career in marketing consulting. With ten years international advisory experience he joined the leading bank in Switzerland as head of global marketing.
Back to management consulting he served as a partner and member of the executive team with Accenture, the leading management consulting, technology services and outsourcing provider.
Since 2007, Edgar has served as Chairman of Combo Management, international consultants on business strategy, and advises major global corporations on business strategy, brand stewardship, reputation management and change navigation. He serves on the supervisory board of several corporations.
Edgar C. Britschgi Wang holds an MA and a MBA degree and he is a Visiting Professor at MIM International Business School, Kyiv and a lecturer at Global Brand Academy, Taipei. He previously held teaching assignments at Graduate School of Business / University of Maryland (Europe), Management Centre Europe Brussels, SIB Swiss Institute for Business Administration, Zurich and as guest lecturer at NTUT Taiwan and HSG Switzerland. He has published numerous articles and publications.
Edgar lives in Taipei and Zurich.